organic dog grooming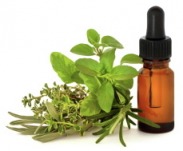 Organic dog grooming to us means doing everything we possibly can to promote health. Health in your dog, health in the environment, and health in you too. It also means bringing about change to the way we live our lives. As dog groomers, we'd like to help foster a sustainable way of doing things, and help other people to learn how as well.
So, we've started by making sure every shampoo, tooth paste, ear cleaner and spritz we use or sell, is made locally from the most organic, and natural ingredients available. We ensure these products are more than just not harmful - they are positively good for your dog, and you. They promote healing, are bio-degradable, are packaged in recycled and recyclable materials, and are even
refillable
at our studio. You may even decide you'd like to try our shampoo on your own hair... we love it on ours.
We also carry a line of dog grooming brushes made from sustainable and natural materials like bamboo and natural rubber, along with a number of other quality dog related items, all designed to withstand the test of time, and not to be disposable.
For more on how we've made our business sustainable, visit our
earth friendly
page.
If you'd like to see what our pric
es are like, you'll find
our packages
here, but
we'll be happy to customize any of our treatments to
the specific needs of your pet. We'll help you to make the healthiest choice possible.
We hope that if you have any questions about what we do as dog groomers and how we do it, you'll get in touch with us, a
nd please join us for a complimentary consultation and an organic treat.
---