earth friendly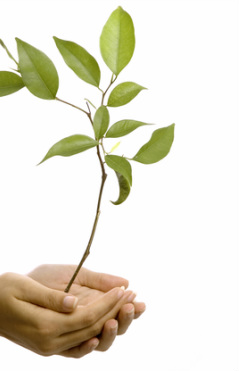 We'd like to save the planet.

So we do our small part by adopting sustainable business practices like purchasing electricity from 100% renewable sources, using the healthiest, most environmentally friendly products on our furry clients, building our studio space with a reduce, reuse, recycle frame of mind, along with eco-friendly building materials, and always making the most environmentally sound choices in packaging, shipping, and the choice of companies we do business with.

There's strength in numbers as we all know, which is why we've partnered with other like-minded companies and non-profits, all in line with our philosophy to save our oceans, our forests, our air, stop pollution, and end climate change. Now we have a louder voice.

Please read on to learn more about the steps we have taken to move towards a sustainable future.

Remember, each of us has the power to make a difference. That's how change happens. Join it.
---
---
earth friendly shampoo & other soaps
Shampoos are not all the same. Not even close.
The industrial revolution gave us "better living through chemistry", and advertising got us to buy into it. The miracle of chemistry gave us a vast array of cheap, disposable products, and a feeling of "living the good life". The more we bought, the more they made. Until one day, somebody noticed the animals were dying, and as they looked closer, they realized the whole planet was dying too. Rachel Carson wrote her seminal book
Silent Spring
published in 1962, and people started to pay attention. A small group at first, but now, finally, it's not just the peace loving, tree huggers that get it.
Which is why we, as both dog groomers and as consumers, only use shampoos that won't harm wildlife once it makes it's way into our water systems. Visit our
organic shampoo
page for more information on this.
We clean things up with our organic disinfectant, and wash our towels with bio-degradable laundry soap... for healthy pets, and a healthy planet.
Please help keep our water clean, so that our oceans can be healthy once again.
---
bottle return and refill programs
Sometimes packaging is a necessary evil. We've come up with a way to make it a little more viable for Mother Nature.
Remember Reduce, Reuse, Recycle? Well, we only use what packaging is necessary to safely get our products from us to you... no packaging is wasted to advertising. Our Bottle Return and Bottle Refill programs allow us to reuse and extend the life of our bottles many times over. When their useful life is complete, all of our packaging is 100% recyclable.
The benefits to you as the consumer are you don't pay for disposable packaging. You either get a refund on your bottle, or a discount on your refill. Not only are we passing our savings on to you, more importantly, we're both helping to lessen the burden on our wonderful planet.
Although we would greatly like to see far less plastic in this world, currently, the most eco-friendly choice for our retail bottles is Post Consumer Recycled PETE #1 plastic bottles, which means the plastic has had a previous life, it can be recycled again, and it's one of the least toxic plastics. As new technology makes different materials available, we will always update our packaging to reflect the best environmental choice at that time.
See the
Story of Stuf
f
for an ingenious look at people, packaging, and the planet.
www.storyofstuff.com
---
renewable energy
Our business uses a lot of electricity. Blow dryers to dry your dog after a bath, clippers to cut her hair, a washer and dryer for clean fluffy towels, lights to see by... you get the picture.
Ideally, we would have a wind turbine, solar panels, and passive solar hot water heating on our roof, but alas, the time is not yet. What we have done though, is decided to purchase our electricity from
Bullfrog Power
. This ensures our power comes from renewable sources like wind and hydro, and not harmful sources like oil, coal, natural gas, and nuclear.
Our website is hosted by
iPage
who only uses 100% wind energy to power and cool their servers.
---
eco-friendly studio space
When creating our studio space, we were able to use much of what was already there, creating very little disposal. We stained the concrete floor with earth friendly, locally made,
Broda
stain, rather than installing unnecessary material, and we left the ceiling exposed for the same reason. We painted with
Yolo Colorhouse
paint because it is zero VOC,
Green Seal Certified
, has been
LEED
rated, and the company has made a deep commitment to health and the environment.
New construction was carried our with environmentally friendly materials and methods... even our drywall is
EcoLogo Certified
.
All of our furniture is previously loved, bought from other businesses and second hand shops like the
SPCA Thrift Store
, and stained and painted with Broda and Yolo products to bring new life to them.
Although all of our lighting and appliances run on electricity, we do our best to ensure they are energy saving, and only run when they have to.
When we do purchase new items, be they for our retail and reception areas, or tools of our trade, they must be high quality, locally made where possible, built to last, and will enjoy a long and useful life ahead of them.
Thanks to
Mainland Ventures
,
Green Works Building Supply
, and the
Vancouver Tool Library
in helping us create our green dog spa.
---
we compost all our dog hair
Thanks to other like-minded companies like
Growing City
, we have a sustainable solution for the large amounts of dog hair we accumulate.
Growing City is a locally owned small business, which collects our dog hair, and takes it to a composting facility, where it gets used by farmers to grow their crops. In addition, each month they donate compost to local community and children's gardens.
---
links to others making a change
We donate a portion of our profits to people who are committed to the health of the earth and seeing her thrive. The organizations listed below are our favourites.

If you'd like to know more about why we love these organizations, and to learn what you can do, visit the websites belonging to these people, and help make a difference. You'll be rewarded with a healthy planet for us all.

---
link to us
The global network of the internet is the power of the people.

Change occurs with each one of us making a choice, and when a lot of us get together, bigger changes happen.

In front of us is the largest problem, we as a global community, have to face. Make your choice heard by joining the network of people committed to saving the planet. Feel free to use our logo on your website.

www.spadog.ca
---