Also available in $10 and $20
Purchase a $50 Gift Certificate for a friend, and receive a
FREE $5 Gift Voucher for you!
Share the Gift of
Healthy Dog Grooming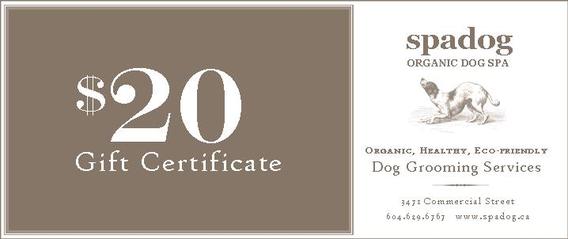 book an appointment online

To help you choose

a spa package for your dog, visit our

Services & Prices

page.

Fill out the form on the following pages, and select the date and time you would like.

We will get back to you quick as we can with a confirmation to complete your appointment request.

Our hours:

Tuesday to Saturday: 9:00am to 6:00pm

Sunday and Monday: Closed

Also, please note:

We're not perfect, and our online booking system shows your appointment duration as 10 or 20 minutes. Please disregard this silliness.